COUPLE'S MASSAGE GOLD COAST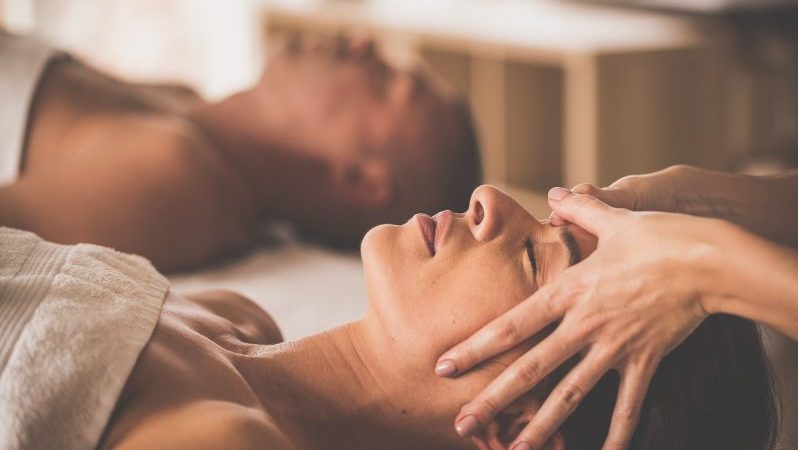 Couple's massage at Relaxation Corporation
Are you looking for a way to enhance your relationship while indulging in relaxation and rejuvenation? Our couple's massage services at Relaxation Corporation are the perfect solution. Located on the stunning Gold Coast, we offer a serene environment where you and your partner can unwind and reconnect through the healing power of touch.
Discover the Benefits of Couple's massage
A couple's massage is not only a luxurious treat; it's also a wonderful way to strengthen your bond with your partner. Here are some benefits of our couple's massage services:
1. Bond Enhancement:
Enjoy quality time together as our skilled therapists simultaneously massage both you and your partner. This shared experience can help deepen your connection and create lasting memories.
2. Relaxation and Stress Relief:
Escape the hustle and bustle of daily life as our expert therapists work their magic to relieve your stress and promote relaxation. Let go of tension as the soothing atmosphere envelops you.
3. Improved Well-being:
Experience the physical and emotional benefits of massage therapy together. Couple's massage can improve circulation, boost mood, and contribute to an overall sense of well-being.
4. Communication and Intimacy:
Couple's massage encourages open communication and trust between partners. Relaxing together can lead to increased intimacy and a renewed sense of closeness.
Our couple's massage Offerings
1. Classic couple's massage:
Indulge in side-by-side massages in our tranquil treatment rooms. Choose from a selection of massage techniques, such as Swedish, Deep Tissue, or Aromatherapy, tailored to your preferences.
2. Romantic Escape Package:
Elevate your experience with our Romantic Escape Package, which includes a couple's massage, soothing aromatherapy, and a private post-massage relaxation area where you can unwind together.
3. Special Occasion Celebrations:
Celebrate milestones, anniversaries, or special moments with our customized couple's massage packages. Create cherished memories and make your occasion truly unforgettable.
Why Choose Relaxation Corporation?
Experienced Therapists: Our skilled massage therapists are trained to provide a harmonious and rejuvenating experience for you and your partner.
Tranquil Environment: Immerse yourselves in our serene spa environment, designed to promote relaxation and tranquility.
Customizable Experiences: Tailor your couple's massage to your preferences, from massage techniques to aromatherapy options.
Central Gold Coast Location: Conveniently situated in the heart of the Gold Coast, making it easy for you to escape and unwind.
Book Your couple's massage Experience
Ready to embark on a journey of relaxation and connection? Book your couple's massage experience at Relaxation Corporation today. Rekindle your relationship on the breathtaking Gold Coast while indulging in the ultimate spa experience. Contact us to schedule your appointment and discover the magic of shared relaxation.