CONFERENCE SEATED MASSAGE GOLD COAST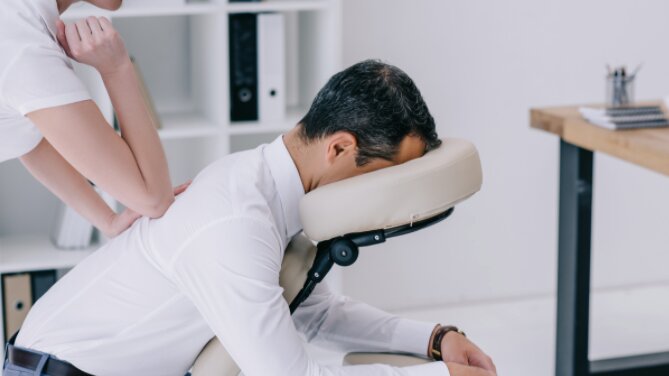 Transform Your Event with Conference Seated Massage Gold Coast
Welcome to Relaxation Corporation, where we bring an innovative and rejuvenating twist to conferences and events with our specialised Conference Seated Massage services on the picturesque Gold Coast. Elevate your event to new heights by offering your attendees a relaxing and revitalising experience that fosters engagement, well-being, and lasting memories.
The Power of Conference Seated Massage
Our Conference Seated Massage services offer a unique opportunity to enhance the overall conference experience. In a fast-paced world, attendees often experience stress and tension during events, affecting their focus and enjoyment. Our skilled therapists provide on-site seated massages designed to alleviate stress, boost energy, and create a renewed sense of well-being.
Benefits of Conference Seated Massage
Our specialised Conference Seated Massage sessions offer a multitude of benefits, including:
Stress Relief: Seated massages offer quick and effective stress relief, allowing attendees to unwind and recharge during the event.

Increased Focus: By reducing tension and promoting relaxation, seated massages enhance mental clarity and focus, resulting in more productive participation.

Boosted Energy: Our skilled therapists use specific techniques to invigorate attendees, providing a natural energy boost to keep them engaged throughout the event.

Positive Experience: Offering seated massages at your conference creates a memorable and positive experience for attendees, leaving them with a lasting impression.

Networking Enhancement: Seated massages provide a relaxed and friendly atmosphere, fostering connections and networking among attendees.
Experience Our Expert Conference Seated Massage Gold Coast Services
At Relaxation Corporation, we understand the importance of creating a memorable and beneficial conference experience. Our experienced therapists are committed to providing your attendees with a tailored and revitalizing seated massage experience that aligns with your event's goals and theme.
Why Choose Us?
Experienced Therapists: Our therapists are experienced professionals skilled in providing on-site seated massages, ensuring a seamless and effective service.

Tailored Approach: We work closely with you to customise the massage experience to meet the unique needs and preferences of your event and attendees.

Well-being Focus: We are dedicated to enhancing the well-being of your attendees through relaxation and rejuvenation, contributing to the overall success of your event.

Convenient On-Site Service: Our on-site services are designed to seamlessly integrate into your event schedule, providing convenience for both organisers and attendees.
Book Conference Seated Massage Services Today
Elevate your conference or event to the next level with our Conference Seated Massage services on the Gold Coast. To learn more about how we can enhance your event experience or to schedule our services, contact Relaxation Corporation at [contact information]. Create an event that stands out, fosters well-being, and leaves a lasting impact.