PEDICURES SERVICES GOLD COAST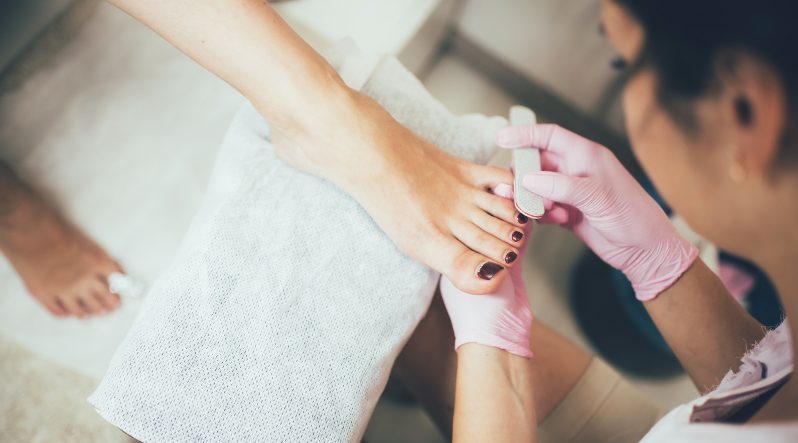 Pedicures services at Relaxation Corporation
At Relaxation Corporation, we understand the importance of self-care and pampering for both your body and mind. Our luxurious Pedicures services in Gold Coast are designed to provide you with the ultimate relaxation and rejuvenation experience. Step into a world of tranquility and let our skilled professionals take care of your feet, ensuring they look and feel their best.
Our Pedicures Services
Classic Pedicures Indulge in the timeless elegance of our Classic Pedicures. Our expert technicians will begin by soaking your feet in a soothing warm bath to soften the skin and relax your muscles. We will then trim and shape your nails, gently push back cuticles, and exfoliate to remove dead skin cells. A relaxing massage followed by your choice of polish will leave your feet looking and feeling revitalised.
Why Choose Relaxation Corporation for Your Pedicures in Gold Coast?
Experienced Professionals: Our skilled technicians have years of experience in providing top-notch pedicure services. Your comfort and satisfaction are our top priorities.

Hygiene Matters: We adhere to the highest standards of cleanliness and hygiene. Our tools and equipment are sanitized and sterilized to ensure your safety.

Wide Range of Options: Whether you're looking for a simple classic pedicure or a more indulgent spa experience, we have a range of options to suit your preferences.

Premium Products: We use only high-quality products that are gentle on your skin and provide lasting results.

Relaxing Ambience: Our salon offers a serene and tranquil environment where you can escape the hustle and bustle of everyday life.

Convenient Location: Located in the heart of Gold Coast, we are easily accessible, making it convenient for you to treat yourself to some well-deserved pampering.
Book Your Pedicures Appointment Today
Treat yourself to the ultimate foot care experience at Relaxation Corporation. Whether you're looking for a quick touch-up or a full-blown spa retreat for your feet, we've got you covered. Book your Pedicures appointment today and step into a world of relaxation and beauty.